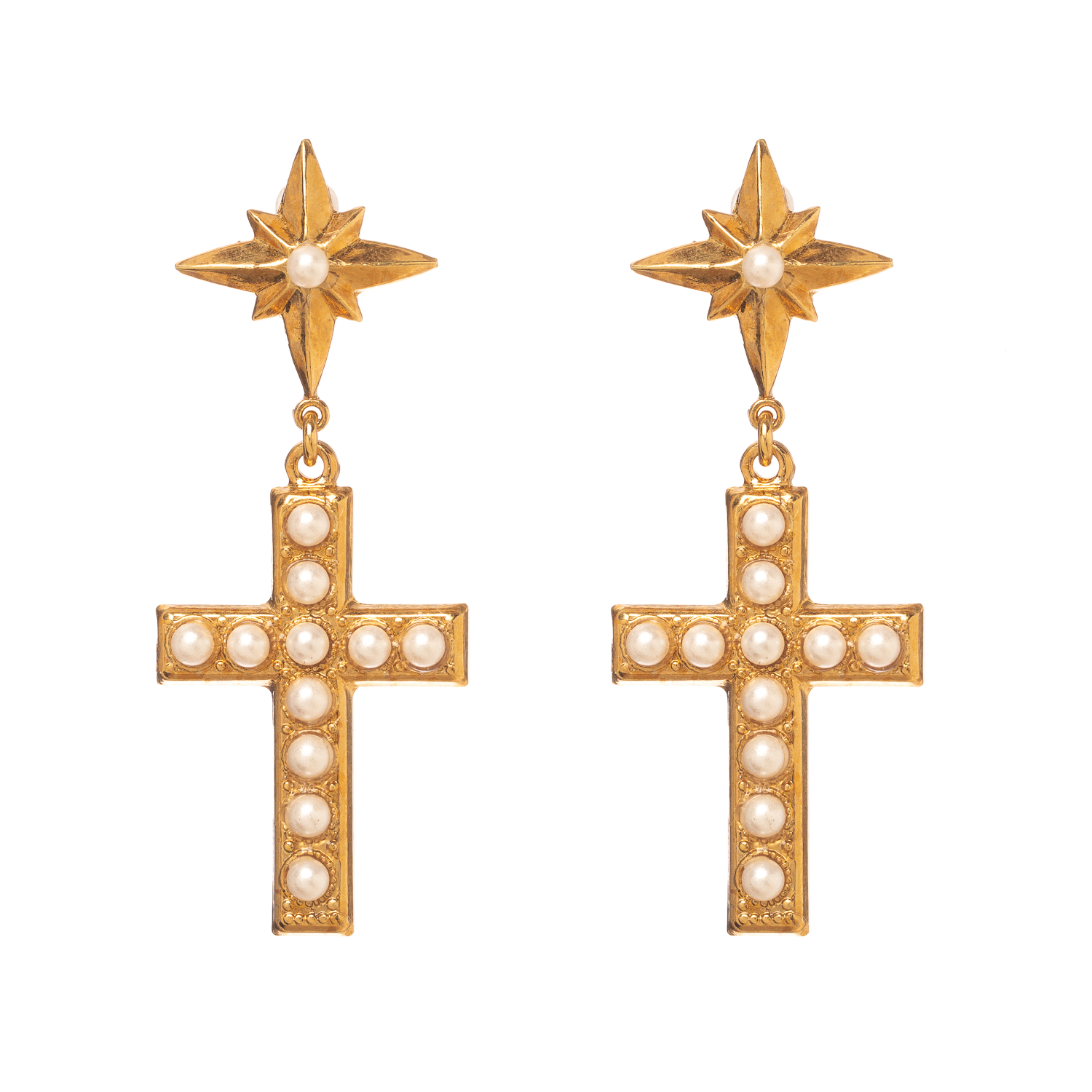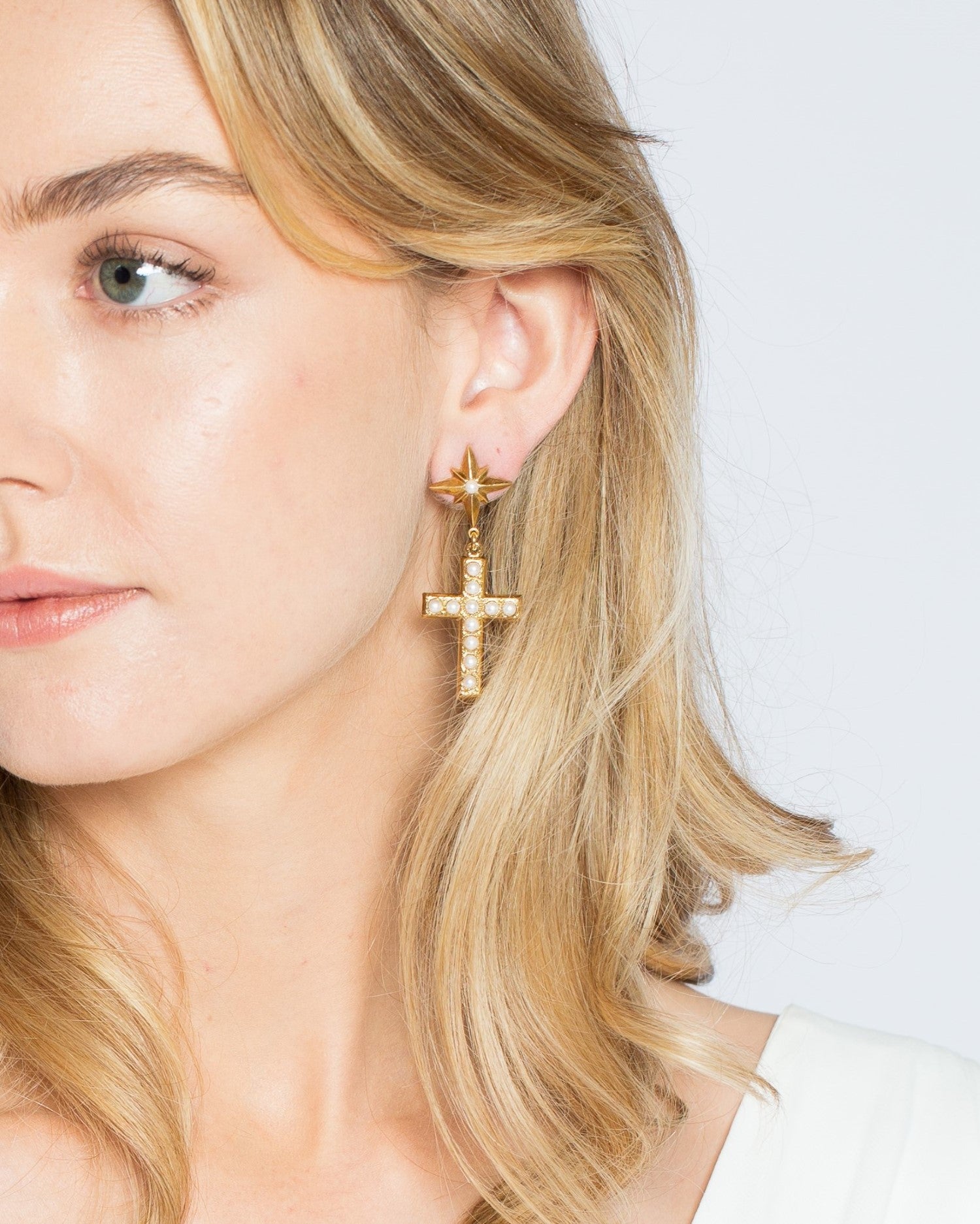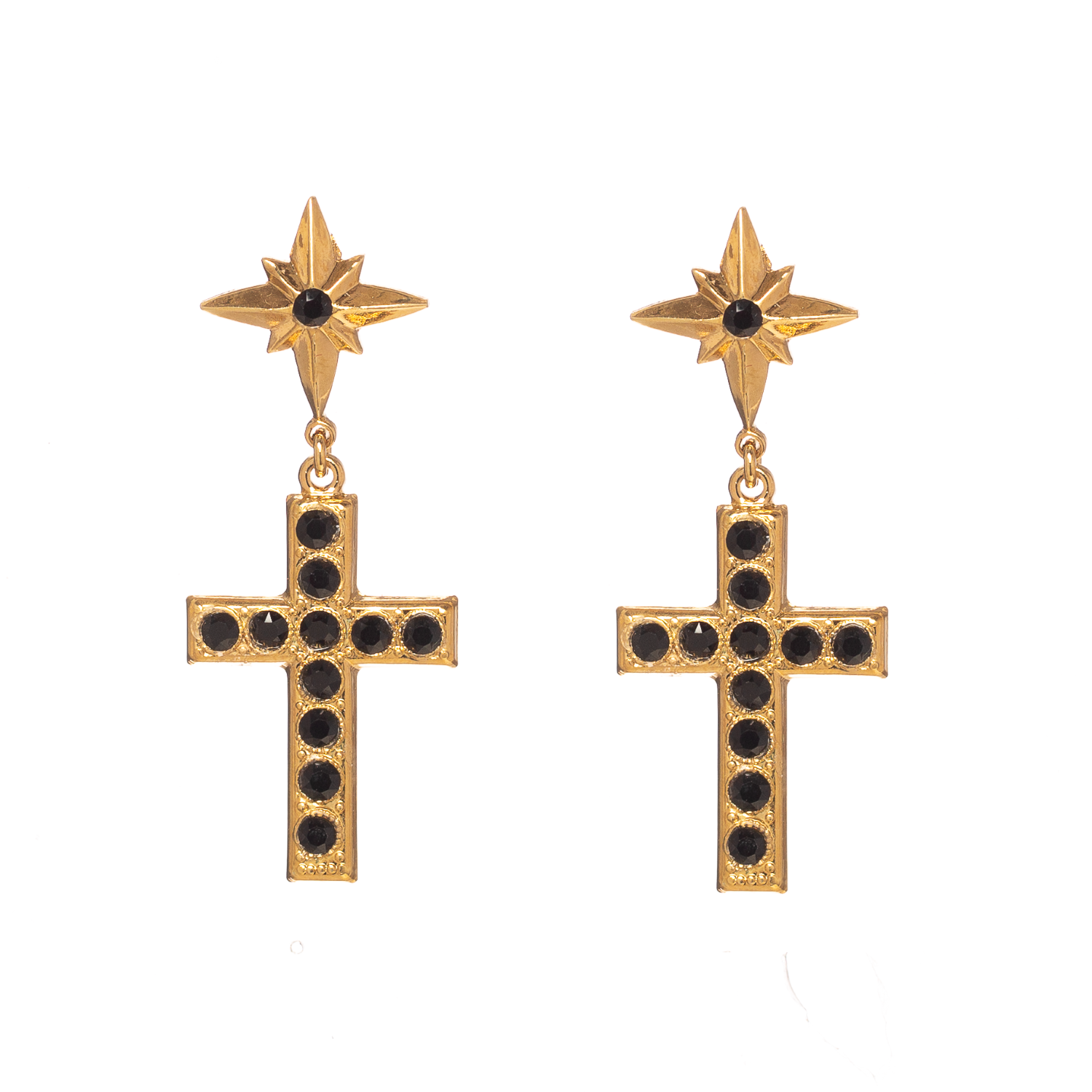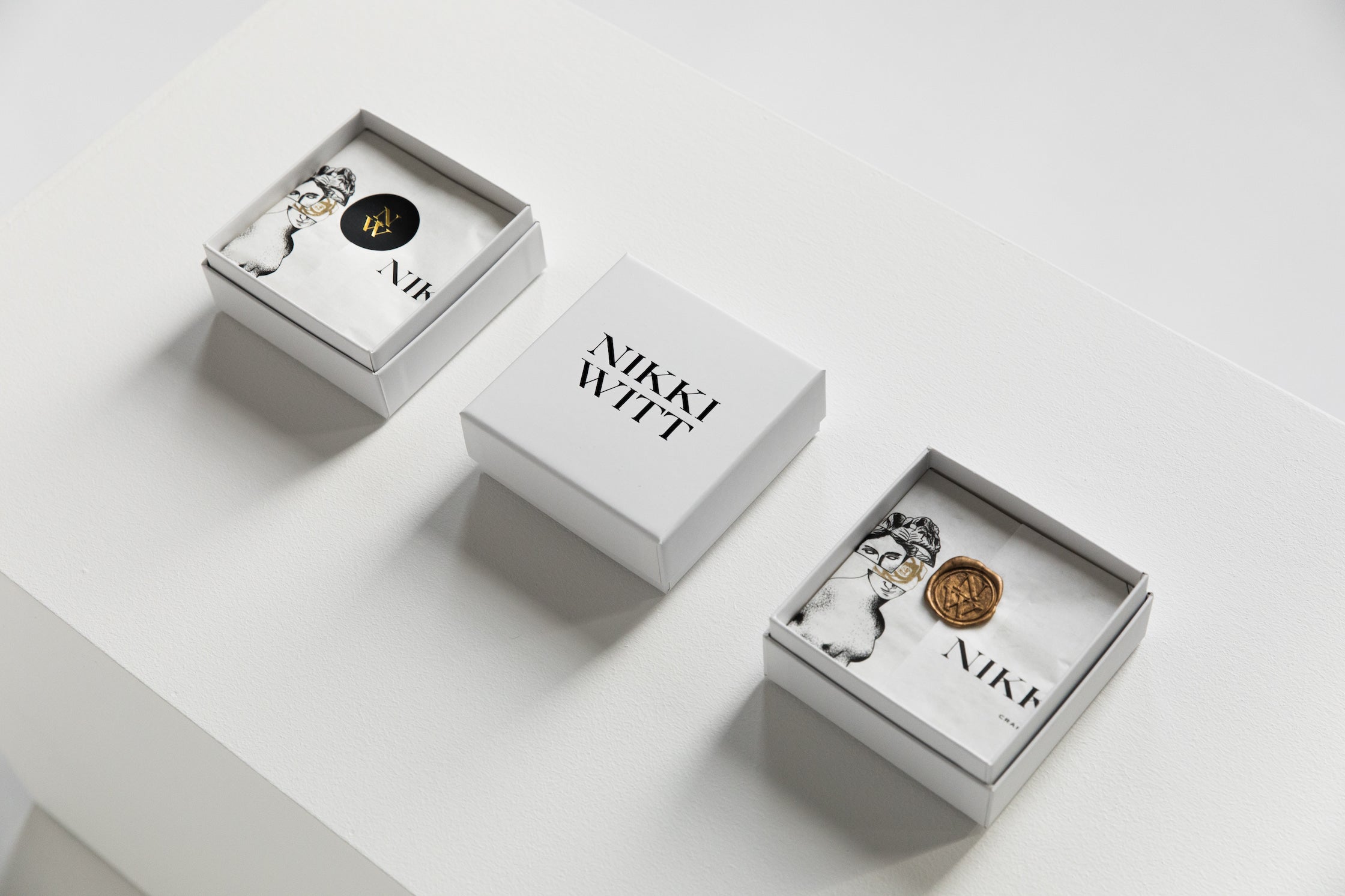 Nicolette Earrings - Gold
These statement gold cross earrings hang from a star-burst stud. Choose from lustrous pearl or black stone embellishments. The pearls offer a classic look, while the black crystals are a modern take on cross earrings.
Whether you're looking for something romantic and light or something a little darker and more casual, the Nicolette earrings are a perfect choice.
The Nicolette earrings are also available in silver.
Materials and measurements:
Gold-plated

Swarovski glass pearls or black stones

Post earring backing

Designed and handcrafted in Sydney, Australia
This piece is ready to ship. It will arrive within 2-5 business days in Australia and New Zealand. All pieces come in a beautiful, customised gift box. Shipping is free in Australia and New Zealand for orders over $100. We offer a flat rate of AUD$25 shipping to all other countries, please see our FAQs for our terms and conditions.
Recently Viewed