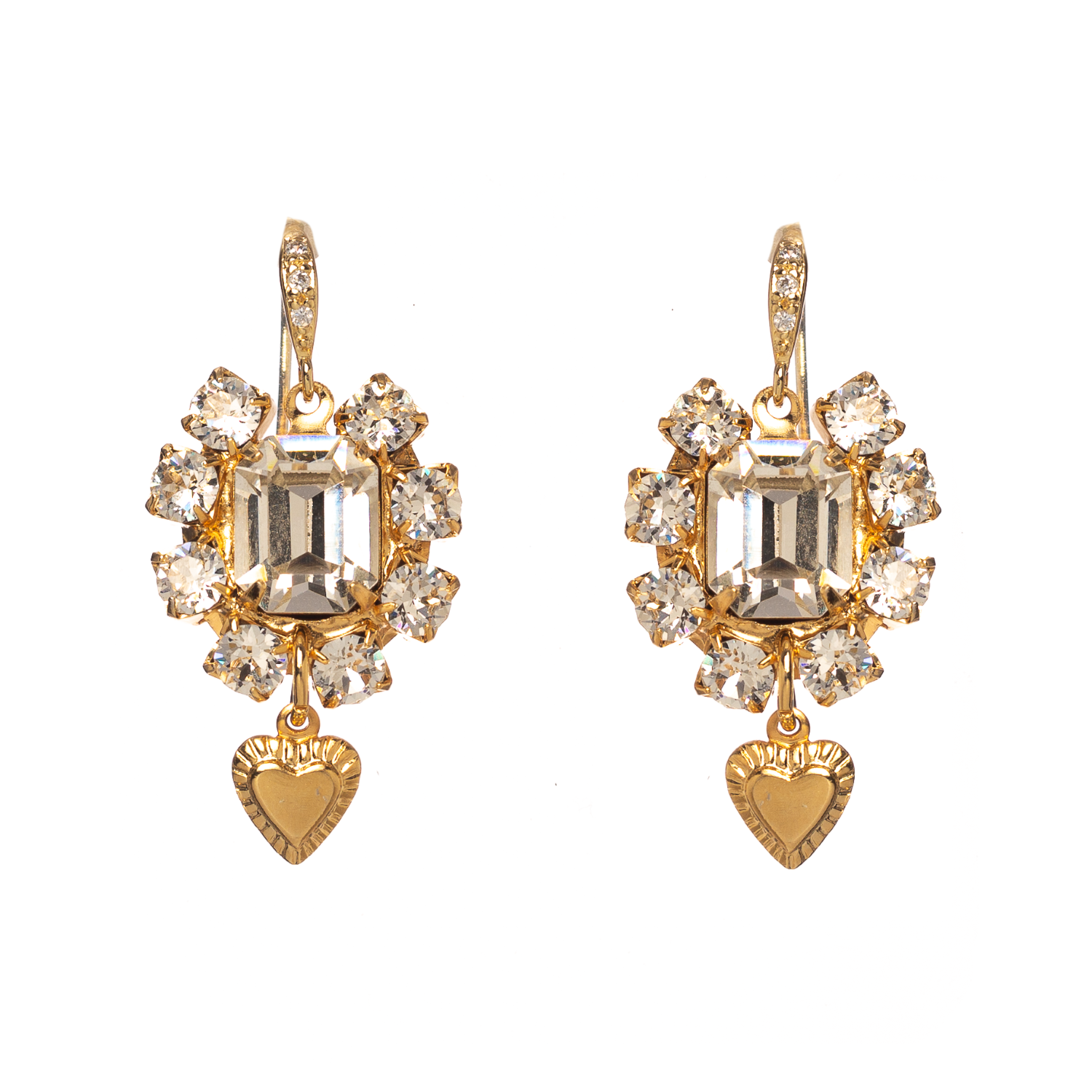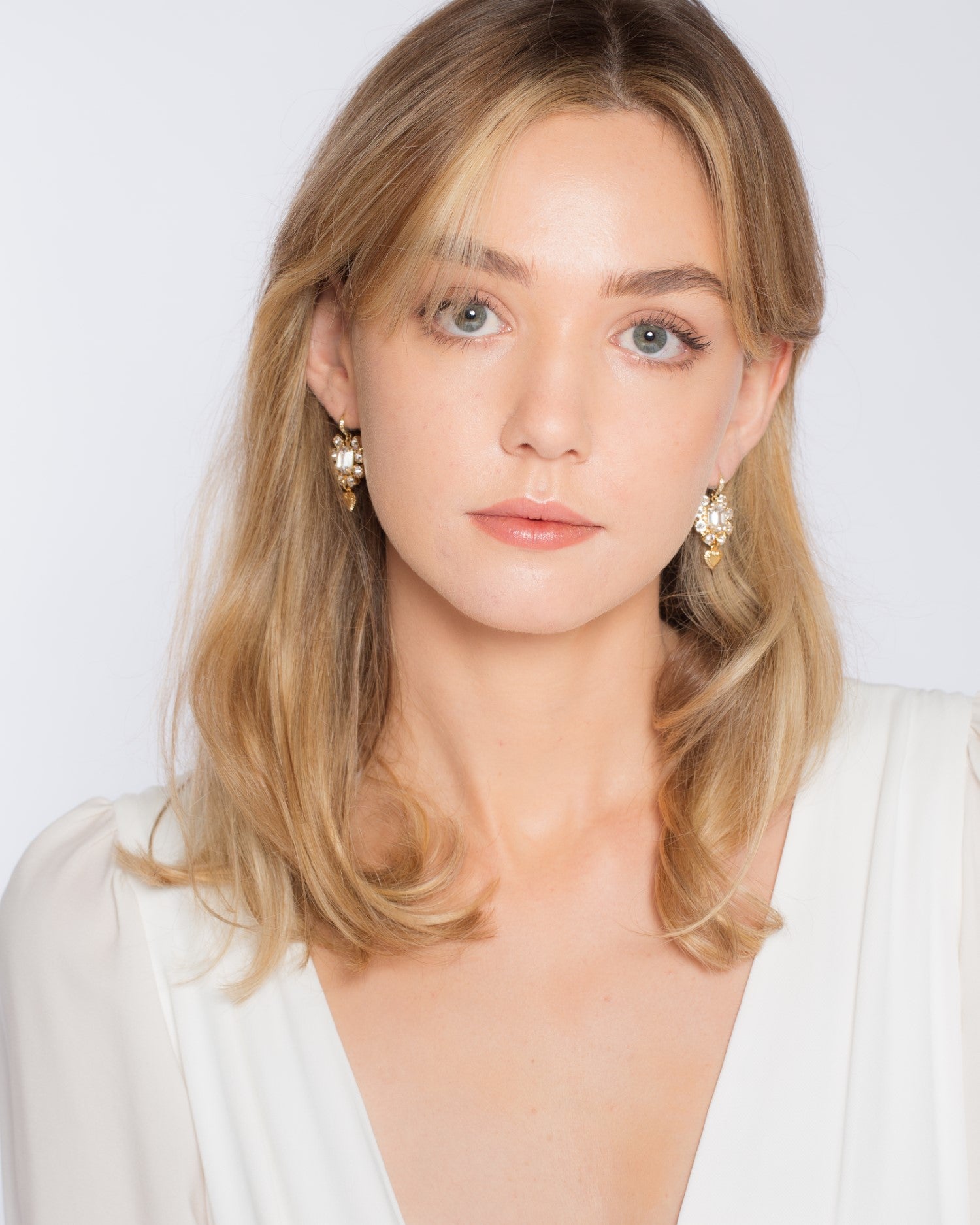 The Bella Earrings in gold feature a large baguette Swarovski crystal surrounded by smaller crystals and finished with a tiny heart pendant. These sweet yet elegant crystal earrings add a touch of sparkle and colour to any ensemble, perfect for a bride and bridal party. 
The Bella Earrings are available in a range of colourways, and are also available in silver.
Materials and Measurements: 
24k gold-plated
Swarovski crystals
Crystal embellished hook fastenings
Designed and handcrafted in Sydney, Australia

These earrings are ready to ship. They will arrive within 2-5 business days in Australia and New Zealand. All pieces come in a beautiful, customised gift box. Shipping is free in Australia and New Zealand. We offer flat rate shipping to all other countries, please see our FAQs for our terms and conditions.
Recently Viewed