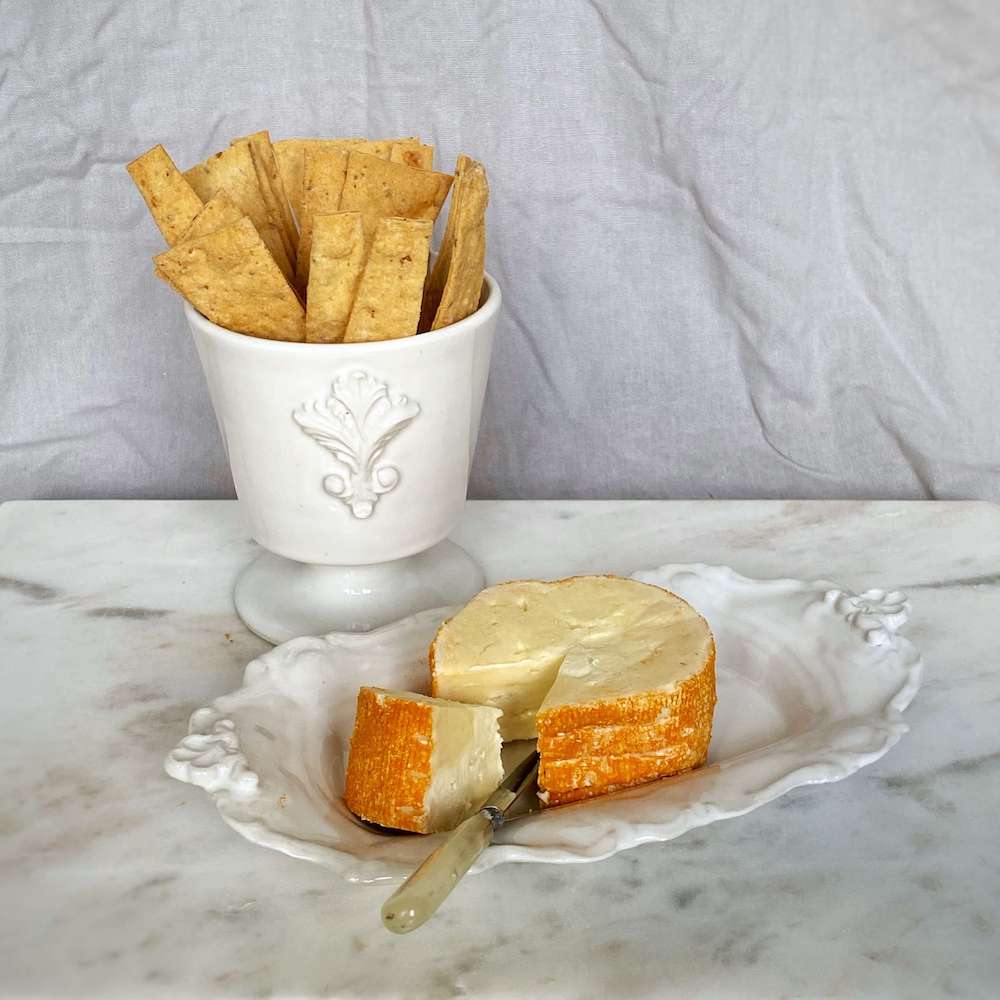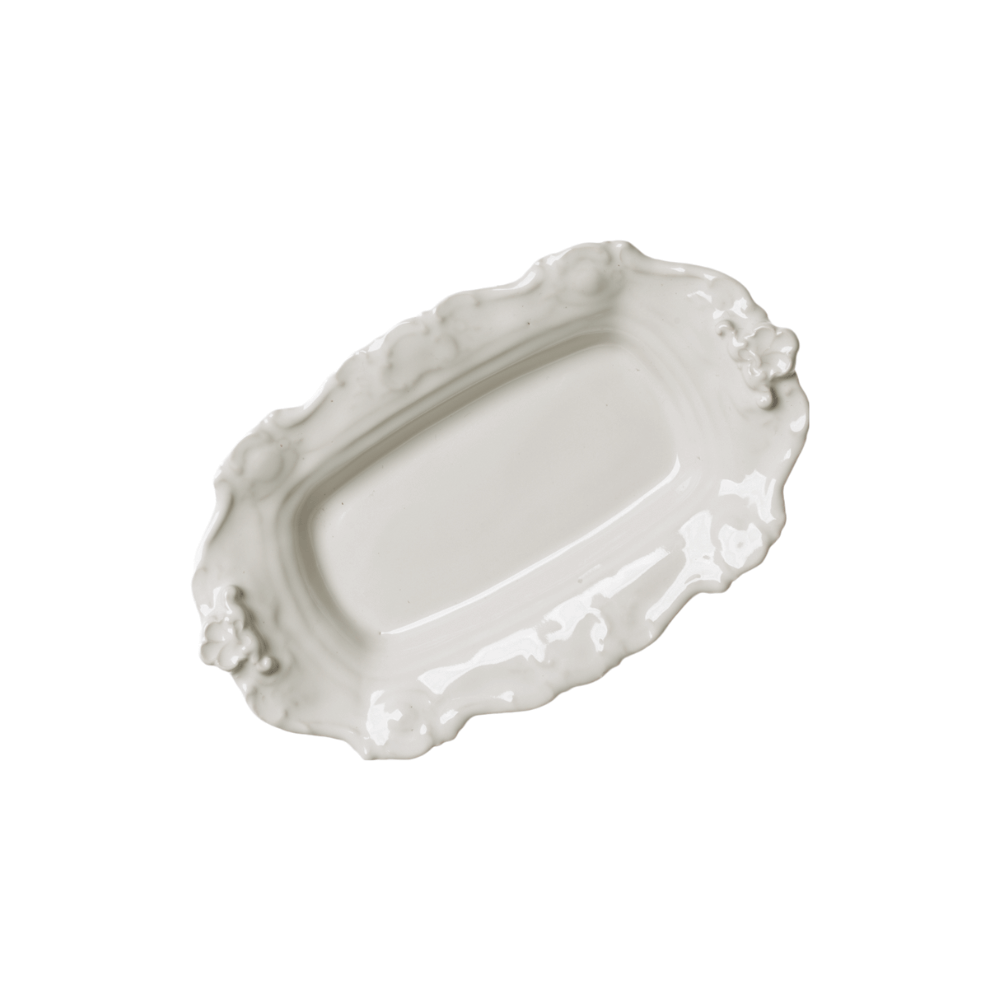 Small white ceramic platter with raised lip and decorative edges. Ideal for a wedge of cheese or pile of sweets. Made by Nikki Witt in Sydney, Australia.
Width 13cm, length 22.5cm, depth 3.5cm

White ceramic

Handmade in Sydney, Australia

Please note: as they are made by hand, each piece will have slight variations and size may vary by 1-2cm. Please see our FAQs for shipping and returns policies.
Recently Viewed